Wisconsin Lakes – Our Board and Staff
Meet our Board & Staff! DAN BUTKUS (North Central Region)
Bio & picture coming soon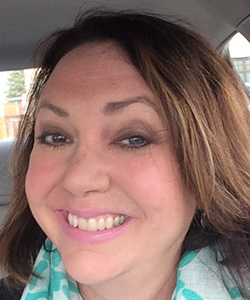 KRISTIN CHARLTON, SECRETARY (West Central Region)
Kristin has had a long life love of water. Beginning with summers and holidays spent at her parent's cabin in Forest County on Trump Lake and growing up in Milwaukee on the shores of Lake Michigan, she's been exposed to the joys of lake living. Thanks to her parents, Kristin also had many wonderful adventures canoeing down the Wolf River and enjoying the beautiful environment that Wisconsin has to offer. Her parents instilled in her a strong ethic of protecting lakes and the environment.
Kristin has enjoyed living on Lake Eau Claire in western Wisconsin with her husband for more than 15 years. Deeply involved with the Lake Eau Claire Association, she's worked on various projects, served on its board of directors and founded and was co-chair of the Lake Eau Claire Clean Water Triathlon. She is a Crew 6 graduate of the Lake Leaders Institute.
Professionally, Kristin has been involved in the contract manufacturing industry for more than 20 years with a specific interest in product development, engineering and industrial design. She holds a Bachelor's degree from UW-Madison and an MBA from Cardinal Stritch College in Milwaukee. She continues to live on Lake Eau Claire with her husband, one very spoiled Brittany dog named Sam, and two felines.
CONTACT KRISTIN:
Save
Save
Save
Save
Save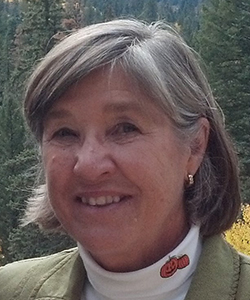 CATHIE ERICKSON, PRESIDENT (Northern Region)
Raised in Shawano, Cathie had easy access to both Shawano Lake and the Wolf River and has many fond memories her father taking her to the lake or the river to swim after work on hot afternoons, exploring the channel that connects the lake and the river with her brother in their rowboat, watching the sturgeon spawn on the Wolf River and waterskiing on Shawano Lake.
Cathie went on to Northland College and was introduced to the wonders of Lake Superior. After graduating from Northland, she moved with her husband to St. Paul where they raised their daughters and she worked as a software developer and attorney for a large legal publishing company. During that time, the family bought a small summer cottage on Big McKenzie Lake in Washburn County, which began a 36-year relationship with Northwest Wisconsin's lakes and natural areas and her realization that Wisconsin's waters are a precious natural resource.
The opportunity to play a role in protecting Wisconsin's waters came when Cathie and her husband retired and moved to Stone Lake and joined the Shoreowners of Stone Lake Association (SOSLA). That led to her involvement in creating the Stone Lake Community Wetland Park and then to serving on the board the Washburn County Lakes and Rivers Association (WCLRA), where she has served for 10 years (including four years as president and five years as treasurer). Cathie is also a member of Lake Leaders Crew 8.
CONTACT CATHIE:
Save
Save
Save
Save
Save NICK HOMAN (Northeast Region)
Bio & picture coming soon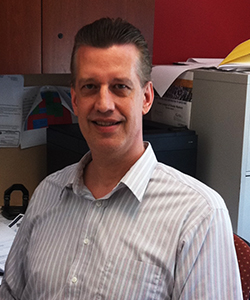 JIM HORN, TREASURER (South Central Region)
Jim has served as treasurer for Wisconsin Lakes for several years. A Dane County resident, he's worked with numerous non-profits in the area, and is currently employed by the Urban League of Greater Madison.
CONTACT JIM:
Save
Save
Save
Save
Save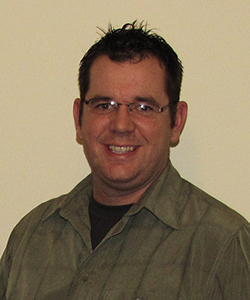 DEREK KAVANAUGH, VICE PRESIDENT (Northeast Region)
Derek grew up in the lake-rich region of Northern Minnesota. A graduate of UW-Stevens Point, he currently works for the Green Lake County Land Conservation Department, where his duties are split between the watershed and lakes programs, and where he also serves as the County's Invasive Species Coordinator. Derek established a Lakes and Rivers Program in 2003, and has continually grown and expanded the program each year.
CONTACT DEREK:
Save
Save
Save
Save
Save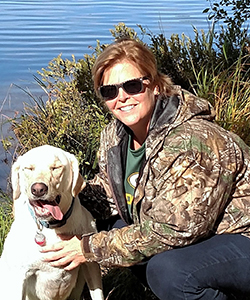 CAROLYN SCHOLL, (Northern Region)
Carolyn is the Vilas County Conservationist, having worked in different capacities for the county for more than a decade. She serves on the board of WI Land + Water, as well as its legislative committee. She instills her love of nature in youth by serving as a co-director of the annual WI Youth Conservation Camp. Trips to the Rhinelander area as a child instilled in her a deep love of the beauty and recreational value of lakes, leading to her career in conservation. She holds degrees from UW-Oshkosh and the University of Minnesota-Duluth.
CONTACT CAROLYN: seashoal64@yahoo.com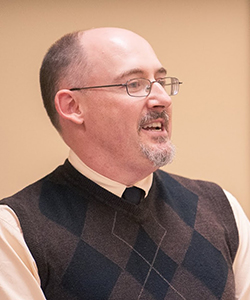 MICHAEL ENGLESON, Executive Director
Prior to accepting the Executive Director role in 2013, Mike came to Wisconsin Lakes as Membership & Communications Director in 2009. A graduate of Lawrence University in Appleton and UW-Madison Law School, Mike gained a great deal of experience with non-profit organizations while in school. He served as intern with 1,000 Friends of Wisconsin, during which time he helped rural towns write ordinances implementing their land use plans. After a short stint as a general practice attorney, he spent six years working for the River Alliance of Wisconsin before coming to Wisconsin Lakes. He has served on the boards of several non-profit organizations, including Prairie Music & Arts, the Tenant Resource Center of Wisconsin, and the Wisconsin Community Fund, and is a graduate of Lawrence University in Appleton.
A paddler, hiker, and occasional trombonist, Mike is a lifelong resident of Wisconsin (except for four great years in Kentucky). Some of his fondest memories are of camping and canoeing the lakes of the northwoods, a pastime he now enjoys sharing with his family.
CONTACT MIKE: 
Save
Save
Save
Save
Save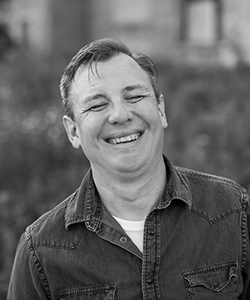 DAVID PAUSCH, Membership & Development Director
David Pausch brings more than a decade of experience in fundraising and development to Wisconsin Lakes. Before coming to Wisconsin Lakes in 2013, David was the director of development for the River Alliance of Wisconsin. When not developing and fundraising, David is a pretty talented actor and theatrical director, a darned good home chef, a mediocre but dedicated gardener, and a doggedly determined husband and father to Karen, Max, and Ginny, respectively.
CONTACT DAVID:
Save
Save
Save
Save
Save