ABOUT THE WISCONSIN LAKES & RIVERS PARTNERSHIP
With more than 15,000 lakes in our state, Wisconsin has an incredible team working for their continued well-being and no one entity can do the job alone. The Wisconsin Lakes Partnership brings science, education and citizens together to empower people to work together to care for our lakes.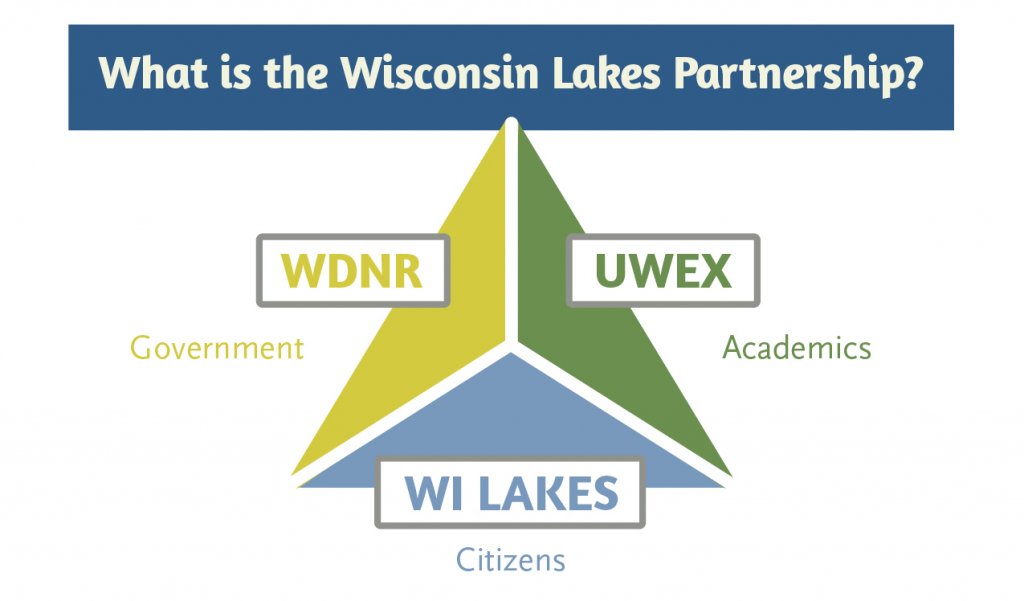 Recognized as a national model of collaboration, we work cooperatively with two other groups to support our lakes: The Wisconsin Department of Natural Resources (WDNR) supplies technical expertise and regulatory authority; the University of Wisconsin-Extension (UWEX) provides educational materials and programs; and Wisconsin Lakes serves as the voice for concerned citizens, communities and lake groups statewide.
---
Among its many activities, the Wisconsin Lakes & Rivers Partnership coordinates two of special importance:
THE WISCONSIN LAKES & RIVERS CONVENTION:
Join us in 2021 for a very special online expansion of the traditional Wisconsin Lakes & Rivers Convention. March 8-12, 2021 we are proud to present Wisconsin Water Week ~ Navigating in Turbulent Times!
WI Water Week will gather citizens, agency staff, county officials and staff, and others interested in learning about water science, policy, culture and more. More than just a series of presentations over Zoom, this will be a fully interactive experience. More info coming soon!
To view archived videos and download materials from the 2020 WI Lakes & Rivers Convention as well as archives from past conventions, visit Extension Lakes' Convention archives page.
---
WISCONSIN LAKE STEWARDSHIP AWARDS: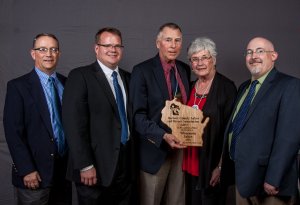 The Wisconsin Lakes Partnership presents these awards each year at the Wisconsin Lakes Partnership Convention in celebration of the extraordinary volunteer and professional efforts made to protect and improve lakes in Wisconsin. The Stewardship Awards represent our best collective effort to honor and celebrate all the incredible work that goes into securing a bright future for Wisconsin's lakes. New nominees for the current year, plus those from the previous two years, are considered in each category.
The 2020 Wisconsin Lake Stewardship Award winners will be announced soon!
---
Visit our partners for more lake news and information!
Save
Save
Save
Save
Save