ABOUT THE WISCONSIN LAKES & RIVERS PARTNERSHIP
With more than 15,000 lakes in our state, Wisconsin has an incredible team working for their continued well-being and no one entity can do the job alone. The Wisconsin Lakes Partnership brings science, education and citizens together to empower people to work together to care for our lakes.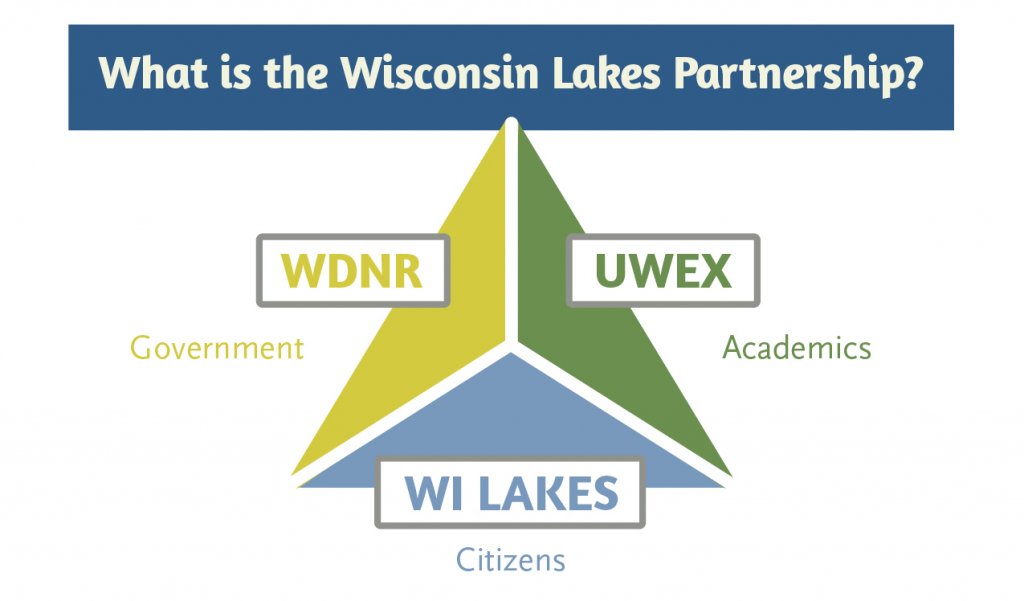 Recognized as a national model of collaboration, we work cooperatively with two other groups to support our lakes: The Wisconsin Department of Natural Resources (WDNR) supplies technical expertise and regulatory authority; the University of Wisconsin-Extension (UWEX) provides educational materials and programs; and Wisconsin Lakes serves as the voice for concerned citizens, communities and lake groups statewide.
---
Among its many activities, the Wisconsin Lakes & Rivers Partnership coordinates two of special importance:
THE WISCONSIN LAKES & RIVERS CONVENTION:
Join us in 2023 for the Wisconsin Lakes & Rivers Convention!
April 19-21, 2023 ~ Holiday Inn Convention Center, Stevens Point
Our theme for your 2023 gathering is "Building Trust Around Water Together". 
Trust is an important part of our everyday lives. We usually have trust in our family members, friends, neighbors, health care professionals, teachers, and so many others in our communities. Trust is something that is earned and is also something that can be lost.
During this event, we invite you to build new relationships with individuals, groups, businesses, and organizations. Let's cultivate trust together so we can better collaborate and cooperate around the lakes, in our watersheds, and across Wisconsin. We also invite you to explore Wisconsin's unique Public Trust Doctrine, based on our state's constitutional provision "that navigable waters are held in trust by the state for the benefit of the public.
For more information about the Convention and other goings on as part of Wisconsin Water Week, check out the Wisconsin Water Week homepage
---
WISCONSIN LAKE STEWARDSHIP AWARDS: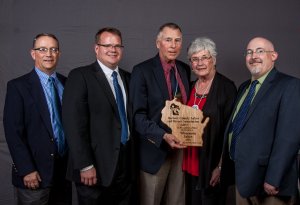 The Wisconsin Lakes Partnership presents these awards each year at the Wisconsin Lakes Partnership Convention in celebration of the extraordinary volunteer and professional efforts made to protect and improve lakes in Wisconsin. The Stewardship Awards represent our best collective effort to honor and celebrate all the incredible work that goes into securing a bright future for Wisconsin's lakes. New nominees for the current year, plus those from the previous two years, are considered in each category.
Nominate a WI Lake Steward by December 1, 2022!
---
Visit our partners for more lake news and information!
Save
Save
Save
Save
Save