Can My Lake Organization Even Meet Right Now?
What are the rules governing meetings for lake organizations during the COVID-19 health emergency?
By Wisconsin Lakes Staff
The information below is current as of April 14, 2020
The ongoing pandemic and "stay at home" orders continue to throw chaos and uncertainty into many aspects of our lives both personally and professionally. Unfortunately, lake organization governance is no exception.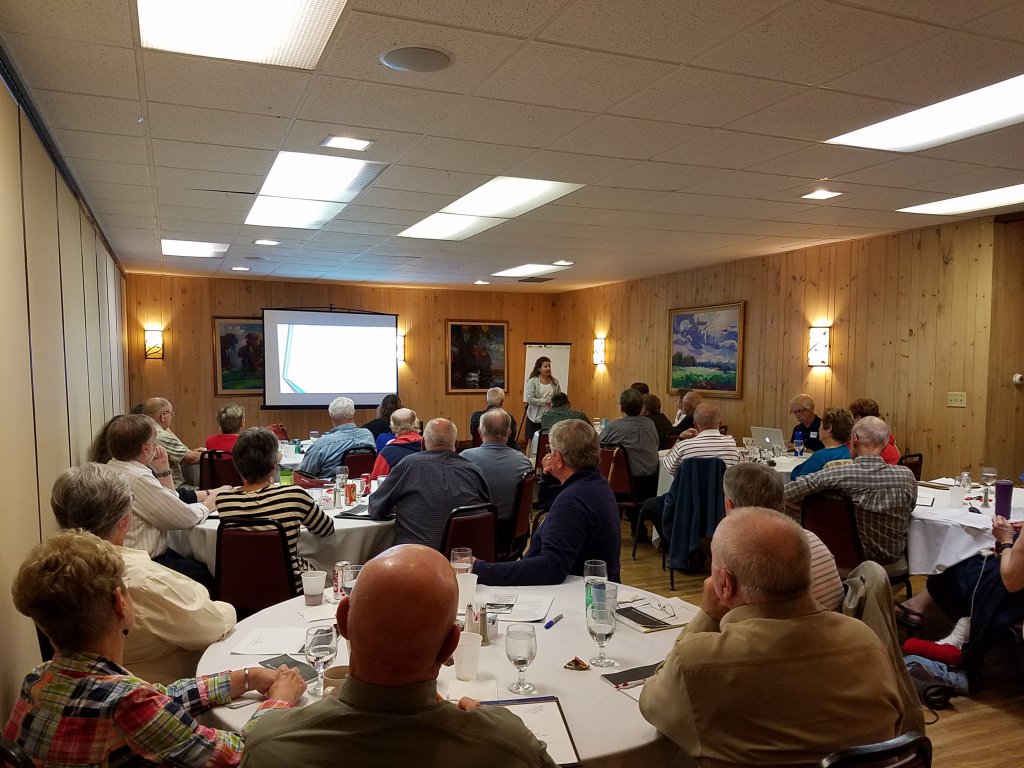 Many lake organizations across Wisconsin are grappling with the question of how to handle the various kinds of meetings they hold: association board of directors meetings, lake district board of commissioners meetings, annual meetings, special meetings and more. Without being able to gather in person, what is allowable under the laws and regulations governing lake organizations?
Below is the best information we have at the moment, and we'll be updating these FAQs as we move through the crisis. The answers here are the opinion of Wisconsin Lakes and should not be construed as or take the place of advice of counsel to your individual organizations.
---
CAN A LAKE DISTRICT OR ASSOCIATION DECLARE A STATE OF EMERGENCY?
NO! While districts must follow the orders under any states of emergency currently issued by federal, state, or their local authorities, districts themselves gain no special powers, nor do they have the ability to declare an emergency of their own. While the state statute governing emergency declarations, Ch 323, does allow "local units of government" to declare an emergency and "local units of government" in other areas of the statutes include lake districts, chapter 323 specifically does not include lake districts in the definition. Lake districts therefore do not have the power to issue an emergency order and any attempt to do so would be illegal.
---
CAN A LAKE DISTRICT HOLD VIRTUAL ANNUAL OR SPECIAL MEETINGS?
NO. In the opinion of Wisconsin Lakes, the statutory requirements to qualify as a voter in a lake district election, as well as prohibitions on proxy voting or absentee ballots probably preclude holding an annual meeting or special meeting online. This could be problematic if the stay-at-home orders extend out through the summer, as districts must under Ch 33 hold their annual meeting by Sept 8. Wisconsin Lakes is attempting to get clarification on how lake districts can operate under Ch 33 during the crisis by working with state government officials, but until such time as we have official guidance, we recommend districts postpone their annual meetings until as late in the summer as possible. Remember, public notice and open meetings laws still apply even under the State of Emergency.
---
CAN A LAKE ASSOCIATION HOLD A VIRTUAL ANNUAL MEETING?
YES! Unlike lake districts, lake associations are not required to follow particular statutory requirements for their annual meetings and do not fall under the Open Meetings Law. Look for more guidance from WI Lakes on how best to hold an annual meeting online in the future.
---
CAN LAKE DISTRICT BOARD OF COMMISSIONERS MEETINGS, LAKE ASSOCIATION BOARD OF DIRECTORS MEETINGS, OR COMMITTEE MEETINGS BE HELD VIRTUALLY?
IN ALL CASES, YES! Even though lakes districts are required to follow the WI Open Meetings Law, the WI Dept of Justice released guidance that if done properly, a virtual meeting can constitute an open meeting. The meeting must be noticed and accommodations for public viewing and, if appropriate for the particular meeting, public comment must be made, but the meeting can proceed. Lake associations, again, do not need to meet the Open Meetings laws requirements, but for transparency and good governance's sake, we recommend alerting members as to what the meeting process for your organization is during the crisis.
---
---
We know you have many more questions and we are working to get answers! Please submit your questions to and watch wisconsinlakes.org as we develop more information and ways to get it out to you. Be safe!