How to Hold A Lake Organization Meeting in 2020: An Open Discussion
Tuesday, June 30, 2020 ~ 4:00pm
Register Here!
Over the last couple of months, Wisconsin Lakes hosted several webinars on the impacts lake organizations are facing in regards to the COVID-19 pandemic. How to hold meetings, whether virtual or in-person, is a continued hot topic of conversation.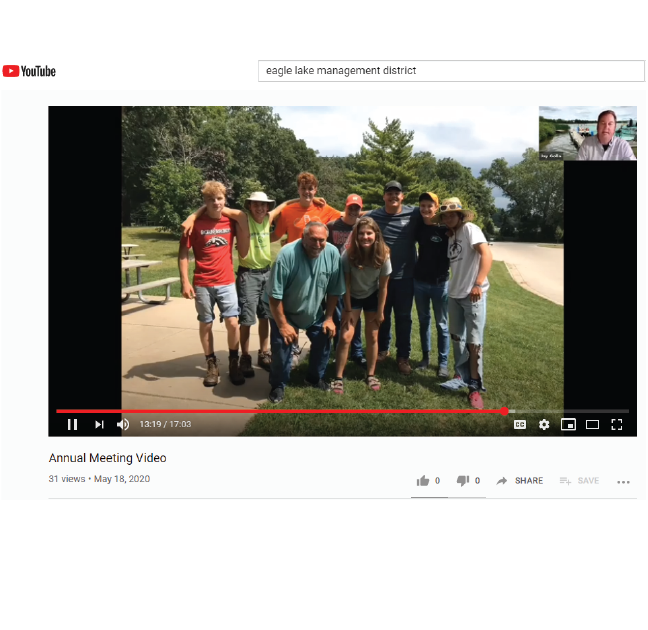 Rather than focus solely on what laws and regulations might allow organizations to do as far as holding meetings as we've done in past webinars, this session asks lake organizations themselves to come together to discuss HOW they've held or are planning to hold meetings. Using Zoom's "breakout room" capability, we'll break into smaller discussion groups to talk about things that worked, things that didn't, new ideas, and ways to improve upon what was already tried. Then we'll come back together and report out on some of the highlights of our discussions.
Whether you were involved in holding a lake organization meeting of any size already during the pandemic or are striving to figure out what to do with one that is coming up, join us to help craft some answers.