Lake Stewardship Award Nominations Due Dec 1
Nominate a worthy individual or organization for a WI Lake Stewardship Award in 2023! Nominations are due December 1, 2022
Do you know an outstanding person or group who dedicates time and talent to our state's water resources? We encourage you to nominate them for the prestigious Wisconsin Lake Stewardship Award!
The Wisconsin Lakes Partnership presents the Wisconsin Lake Stewardship awards each year in celebration of the extraordinary volunteer and professional efforts made to protect and improve lakes in Wisconsin. The Stewardship Awards represent our best collective effort to honor and celebrate all the incredible work that goes into ensuring the future of our state's legacy of lakes.

For over three decades, we've been celebrating Wisconsin's outstanding lake stewards. In 2021, we updated the categories to reflect the importance of the organizational work and projects in which individuals and lake organizations are involved. We want to recognize those who are strengthening their community capacity with the goal of protecting and improving lake health.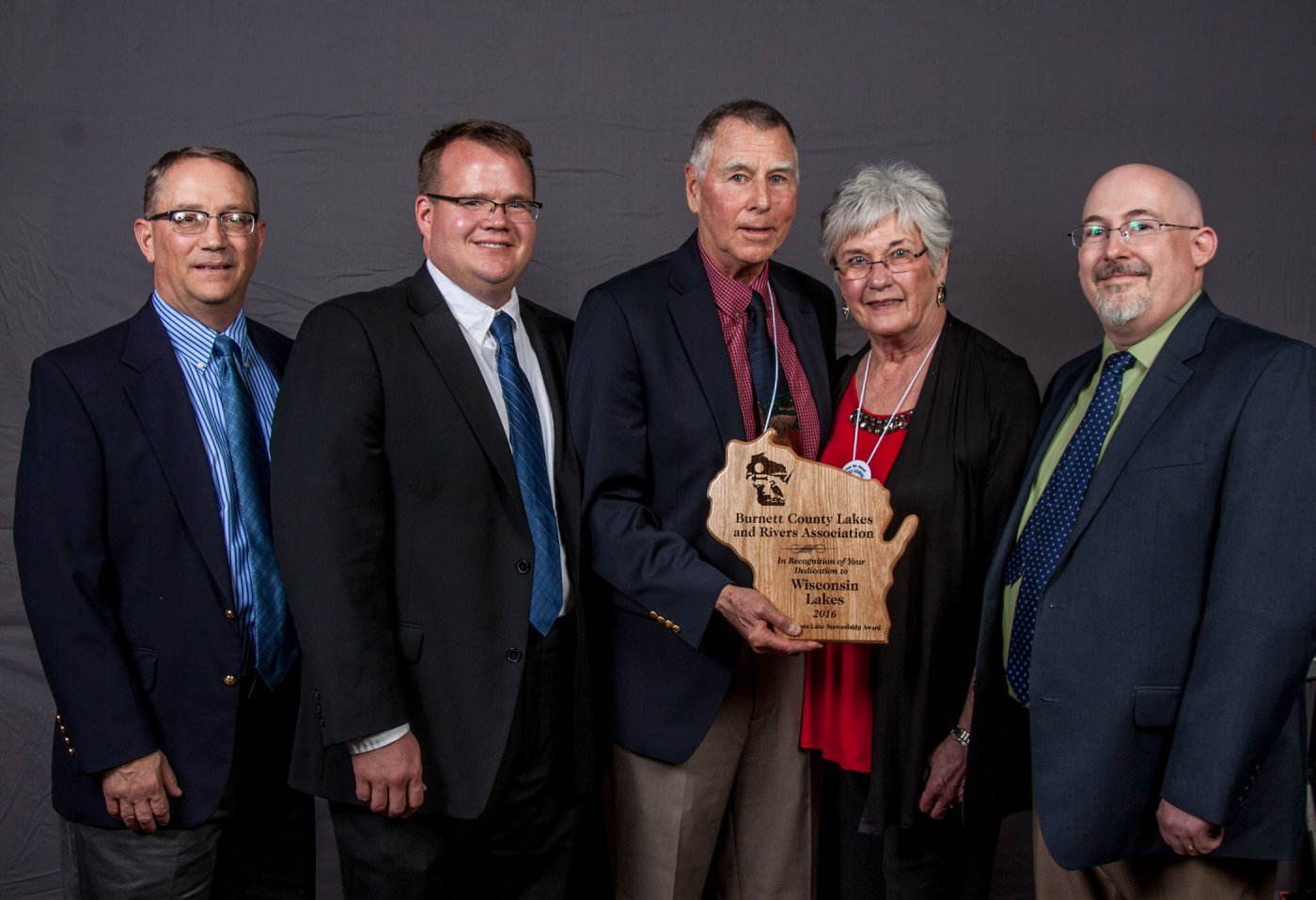 What is Capacity?
Our model of lake organization capacity is built around four related parts: membership, organization, relationships, and programs. Membership is the basis for the other three: a group needs members who provide financial and volunteer support to fuel their efforts. Organizational capacity concerns how a lake association or lake district conducts its internal affairs. Organizations develop relational capacity by collaborating and networking with external people and groups. Lake groups leverage these first three types of capacity to increase their ability to get things done: programmatic capacity.
The nomination process
To learn about the various award categories, criteria, scoring, and nomination process, click on the "Nominate a Lake Steward" button, above!
Remember, nominations are due December 1, 2022!