Let's Celebrate Lakes!
Across the country, July is "Lakes Appreciation Month!"
From WI Lakes staff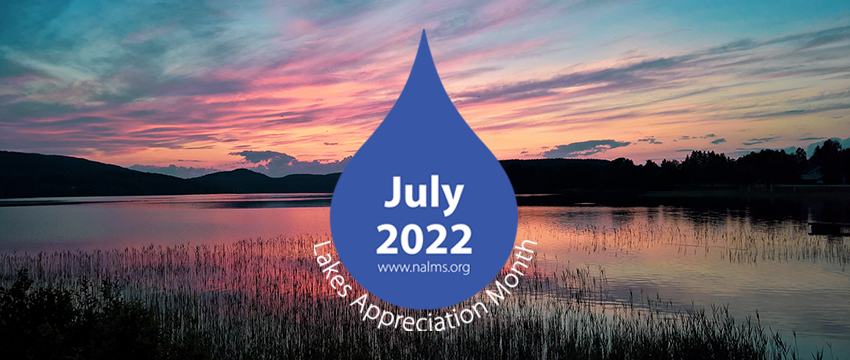 Once again, the North American Lakes Management Society is encouraging all Americans to celebrate July as "Lakes Appreciation Month!"
As NALMS points out, "You work and play on them. You drink from them. But do you really appreciate them? Growing population, development, and invasive species stress your local lakes, ponds, and reservoirs. All life needs water; let's not take it for granted!"
The State of Wisconsin agrees, with Governor Evers proclaiming July as Lakes Appreciation Month in Wisconsin. There are lots of ways you can pitch in to celebrate our lakes here in the Badger state, including volunteering for a lake cleanup, taking on a leadership role in your local lake organization, donating to organizations like Wisconsin Lakes that are working on lake issues, or even talking with lawmakers and candidates about what you feel we should be doing to protect and preserve our water resources.
Visit NALMS' Lakes Appreciation Month page for lots of ideas on how to celebrate, find out what other states are doing, to view winners of the 2022 Lakes Appreciation poster contest, and more!
But no matter what, get out there and celebrate our beautiful lakes. And as far as we're concerned, don't stop when July ends, either!