Liability & Insurance for Lake Organizations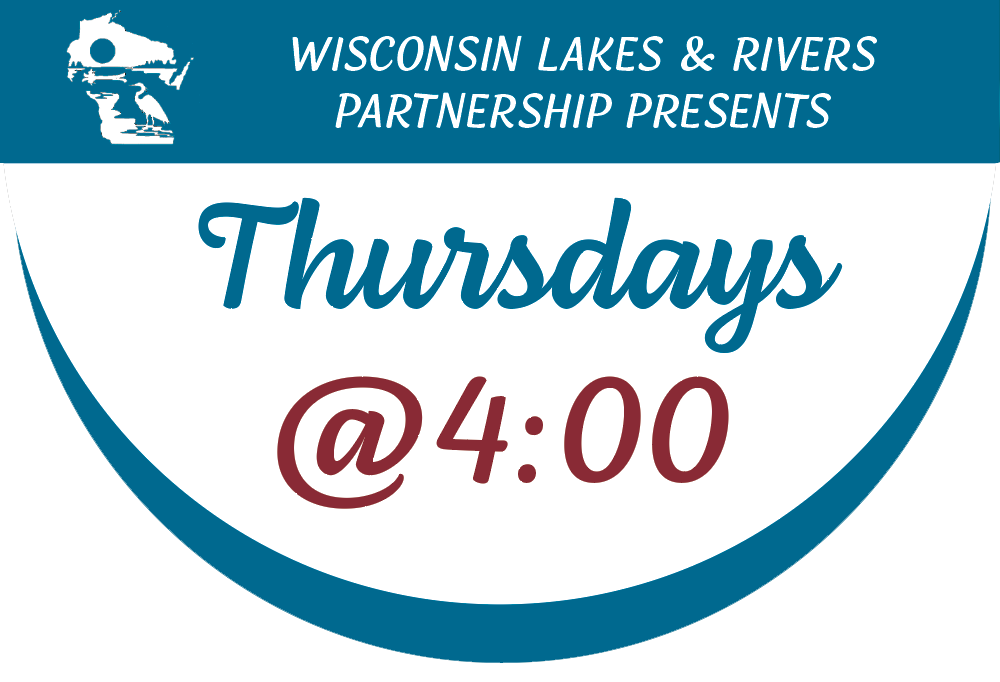 A "Thursdays @ 4" Webinar
This week's presentation…
Liability & Insurance for Lake Districts & Lake Associations
Online Thr 5/6, 4:00pm ~ FREE!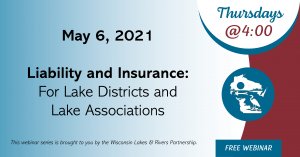 Board members from lake associations and lake districts often have questions about liability and insurance for their organization. For some groups, the cost of insurance represents a significant portion of the budget. This webinar will cover the basics of liability and insurance for lake groups; we'll be joined by a professional from the insurance industry as well as an attorney who concentrates on non-profit organizations. Ample time will be allowed to field your questions!
---
The "Thursdays @ 4" webinar series is a collaboration of the Wisconsin Lakes & Rivers Partnership and is designed for members of lake associations and lake districts, or folks who are thinking about becoming a member or forming one of these groups, or interested in the topics provided. And you guessed it, they happen Thursdays at 4:00pm, with scheduled events through June 10, 2021!