Question: Does My Lake Association Need D&O Insurance?
While any insurance choice comes down to a question of risk vs. cost, Directors & Officers insurance can offer protection when something goes wrong
By Wisconsin Lakes staff
A frequent question asked by lake associations is whether "directors and officers" insurance is a necessary expense. With tight budgets and limited protection against liability provided by the Wisconsin statutes, what does D&O insurance do and is it worth the cost? (Keep in mind this is a question for associations. Lake districts have similar insurance needs, but the kind of D&O we're talking about here only applies to lake associations. For more on insurance and liability issues for lake organizations, check out Chapter 7 of the Wisconsin Lakes Partnership's publication People of the Lakes.)
Of course for a small organization with a very limited budget, spending $550+ for an annual premium for insurance is a difficult choice. But consider that regardless of whether your directors and volunteers have statutory liability protection, that doesn't mean they won't be sued. And if they are, the organization has a general duty to defend them for acts properly done in service to the organization. That could be a cost of tens of thousands of dollars.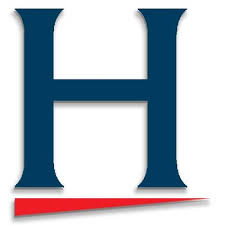 The Horton Group is an insurance carrier that partners with Wisconsin Lakes to offer a reasonably priced D&O policy to members of Wisconsin Lakes. In a recent blog post, they had this to say about the need for Directors and Officers Insurance:
Board members can be sued for a range of issues, including breaching their duty as fiduciaries to the organization, engaging in conflicts of interest (whether intentionally or unwittingly), and not following a donor's intended use of funds. With the potential for legal fees and judgments to exceed the organization's liquid assets, a suit can seriously damage the nonprofit's ability to operate. In 2011, Blue Avocado, the online magazine for nonprofit leaders, published the results of a survey conducted of over 10,000 nonprofit organizations, with a couple of critical discoveries: 
Roughly 1 in 100 nonprofits file a Directors & Officers claim each year

The average cost to settle one of these claims is $28,000

The average legal cost of defending a claim is $35,000
A D&O policy can provide critical defense dollars to a Board and the organization in the event of a frivolous claim or an allegation with merit.  In many cases, the by-laws require an organization to indemnify (or reimburse) its Board if they are sued in their capacity as Board members, so a D&O policy protects not only the Board but also the organization's balance sheet.
If you represent a lake association and are a member in good standing with Wisconsin Lakes, you qualify for coverage under our D&O policy. For more information and to get a quote on the premium, you can contact Renee Fredel of Horton at or 800.472.9779.