Vote YES for safer small lakes!
Voting Open Online for Conservation Congress Spring Hearings – Includes boating question
By Wisconsin Lakes Staff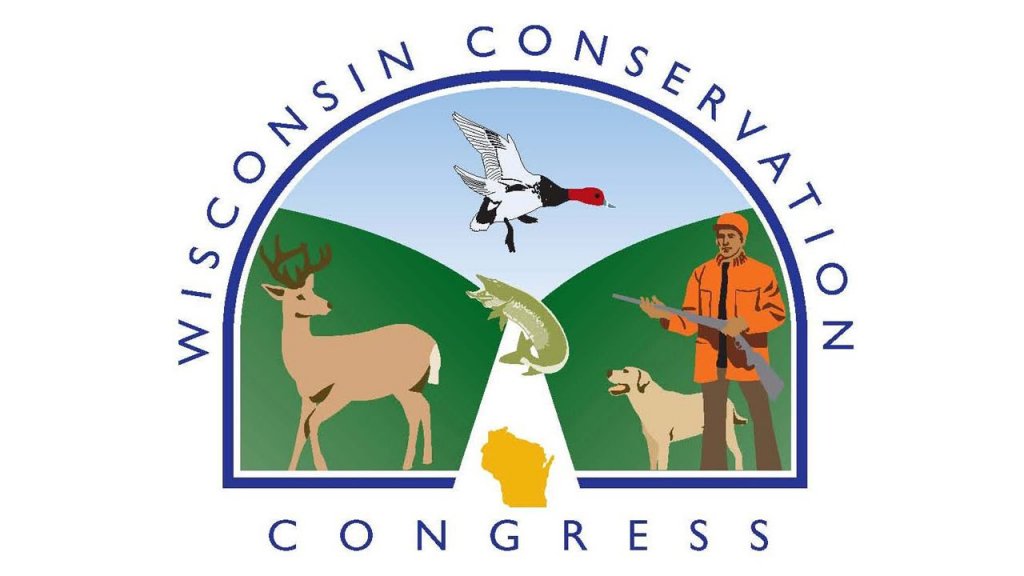 Question #50 before the Spring Hearings of the Wisconsin Conservation Congress asks the legislature to make boating on small lakes safer by allowing boating in excess of slow-no-wake speeds only on lakes with 50 or more acres not currently restricted to slow-no-wake. This would increase the range of lakes deemed entirely "slow-no-wake" from lakes smaller than 50 acres to those smaller than 64 acres. The Spring Hearings are being conducted in an online format in 2020 because of the COVID-19 crisis and stay-at-home orders, with voting underway and running until 7:00pm, Thursday, April 16, 2020.
Under Wisconsin law in place for decades, a lake smaller than 50 acres is automatically designated "slow, no wake," for the entire waterbody. For all other lakes, state law passed more recently designates a slow-no-wake zone 100' from the shore. The "no wakes on 50 acres or smaller lakes" rule was set because small lakes are heavily impacted by speeding boat traffic and there is little room to operate. But that 50 acre threshold was set somewhat arbitrarily, and the '100' from shore slow-no-wake" rule causes a problem on small lakes just a little bit larger than 50 acres.
Why? When you subtract the waters that sit in the slow-no-wake zone 100' from the shore, precious little acreage is left to use for high-speed boating on a 50 acre lake. In fact, to achieve 50 acres of usable water for high-speed boating when 100' from shore is slow-no-wake means lakes 64 acres or smaller should be designated slow no wake.
Question 50 of the Conservation Congress hearings gets at just that issue.
The Wisconsin Conservation Congress is the only statutory body in the state where citizens elect delegates to advise the Natural Resources Board and the Department of Natural Resources on how to responsibly manage Wisconsin's natural resources for present and future generations. In addition, every year the Congress holds meetings in all 72 counties where citizens may vote on issues they wish the Congress to bring to the attention of DNR and the legislature. While passage of an issue is not binding, the input of the Congress does still have weight. In fact, Rep. Katrina Shankland (D-Stevens Point) and DNR Deputy Assistant Secretary Todd Ambs both expressed in a session at the recent online WI Lakes & Rivers Convention the influence of the Congress on legislators and the agency.
Because of the COVID-19 health crisis and the need to keep people from attending large gatherings, the spring hearings were cancelled and replaced with an online voting process that runs until 7:00pm on Thursday, April 16.
You can find out more about the Congress, the Spring Hearings, Question 50 and other questions on this year's ballot, as well as how you can participate and vote at https://dnr.wi.gov/About/WCC/springhearing.html