WI Lakes & Rivers Convention Workshops!
Sign up by 4pm Sunday March 29 for the April 1 workshops!
By Wisconsin Lakes staff
The online lake event of 2020 is fast approaching!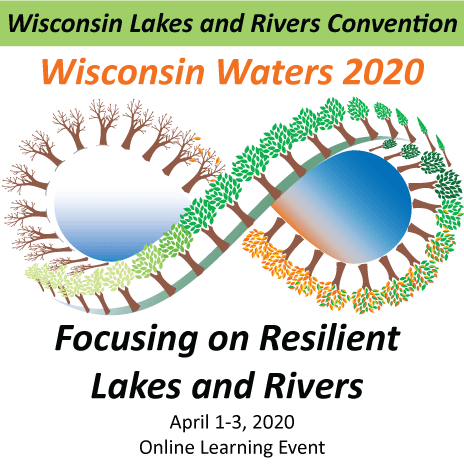 As is the deadline to register for workshops at the event. The 2020 Wisconsin Lakes & Rivers Convention will be held ONLINE April 1-3, with workshops on lake science, policy, lake district management, volunteer management, and more. If you've not yet signed up, workshops are $5 each, but space is limited and workshop registration will close on Sunday, March 29, 2020 at 4:00pm.
To sign up for workshops and to get more information about the entire WI Lakes & Rivers Convention, go to UW-Extension Lakes Convention Pages.
Wisconsin Lakes will be hosting two workshops of its own, led by Executive Director Michael Engleson.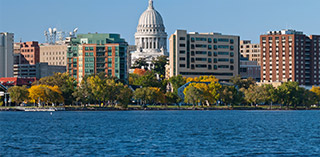 In the morning, he'll be joined by River Alliance of Wisconsin Policy & Advocacy Director Allison Werner for a "Lakes In Action" Advocacy Training. In this workshop you'll learn how ordinances and legislation is passed, what you can do as an organization to lobby for or against something, how best to communicate your message, tips for reaching consensus as an organization, and what special opportunities and pitfalls are presented by an election year like 2020.
In the afternoon, Mike will lead an online discussion with members of countywide lake and river associations to begin building a statewide strategy to make such organizations stronger and more effective to their member organizations as well as regionally and on a statewide basis. Using the many tools of our online platform Zoom, we'll spend three hours discussing successes and challenges, brainstorming goals and needs, and establishing a road map to build an organized coalition of groups on a regional and statewide basis under the umbrella of Wisconsin Lakes and the Wisconsin Lakes Partnership.
Other workshops on Wednesday, April 1 include:
Lake District Commissioner Introduction
Everything You Wanted to Know About Conservation Farming (But Were Too Afraid to Ask
Volunteer Management for Water Organizations
Wisconsin Mussel Monitoring Program Training
Lake District Treasurer's Workshop
Advanced Lake District Commissioner Workshop
Intro to Cyanobacteria
Loon Ranger Training
If you signed up for a workshop prior to the in-person Lakes & Rivers Convention's cancelation, you are still registered for that workshop and will receive more information about how to attend online next week. If a workshop your were registered for was canceled or you've yet to register, you can get all the info you need here.
We'll see you online April 1-3!