WI Lakes & Rivers Convention Reborn in Online Format!
While the coronavirus health emergency forced us to cancel the Wisconsin Lakes & Rivers Convention, we're taking it to the (biologically) virus-free internet
By Wisconsin Lakes staff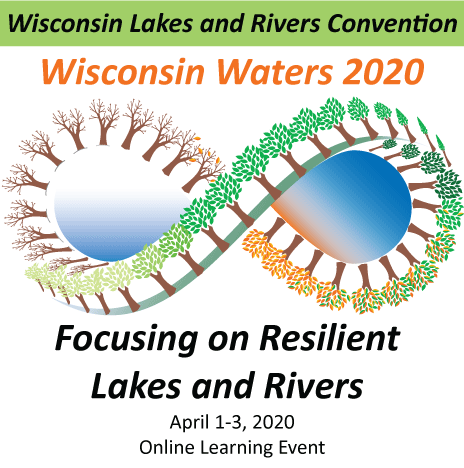 The Wisconsin Lakes & Rivers Convention, originally scheduled for April 1-3, 2020 in Stevens Point is canceled due to the coronavirus outbreak just now hitting Wisconsin. While the decision to nix the in-person event was a hard one, the Wisconsin Lakes Partnership is excited to offer a live web-based version of the Convention.
We'll follow basically the same time frame as was planned for the in-person version, adapting as many of the presentations as possible. If you registered for the original Convention, you'll automatically be given access to the new event. Everyone else can still sign up for a nominal fee.
The theme of the Convention remains the same – perhaps fittingly, it's all about "Resiliency".
Our partners at UW-Extension Lakes Program are handling the details and you can find out all the info here, including updates on the agenda and available presentations.
So on April 1-3, put on a cup of coffee, fire up the internet and join us for the first-ever Online WI Lakes & Rivers Convention!
Oh, and you might want to run a virus check on your computer the night before, just to be safe…