DNR Working Hard on Lakes
Weekly Update Features Several Lake Related Items, Including a Public Comment Period on Surface Water Grants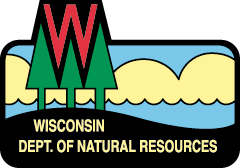 By Wisconsin Lakes Staff
Just about every week, the Wisconsin Department of Natural Resources sends out a digest email highlighting important news from the agency. Last week's, dated June 18, 2019, featured a host of lake related items, including:
Public comment period on surface water grant code revision: The DNR is revising the administrative code governing lake, river, and AIS grants, and is now taking public comments through July 24. Watch for a post from Wisconsin Lakes on this important update to the grants program that helps so many lake communities.
Completed strategic analysis of aquatic plant management: DNR recently completed a strategic analysis of aquatic plant management in the state, summarizing current information and highlighting potential management alternatives.
Read the full issue of the WDNR Weekly News. You can subscribe to get the weekly updates sent to you via email by clicking on the envelope icon on the Weekly News webpage, or go directly to the sign up page here.